Power Widget is a useful and nice widget to control the most important settings directly from your home screen.
The design of this widget is similar to the built-in Power Control widget in order to match the Android style.
You can have up to 7 buttons freely arranged on your widget. Choose also between different sizes for the widget.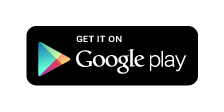 Following toggles are availabe:
WiFi On/Off
Bluetooth On/Off (only Android 2.x)
Ringer Mode (Normal, Silent, Vibration)
Airplane Mode On/Off
USB Mount/Unmount
Lock Pattern Enable/Disable (only Android 1.x)
Brightness Slider
Brightness Toggle
Auto Sync On/Off (only Android 2.x)
Orientation
GPS
2G/3G Link
Timeout
Stay Awake
Always On
Wifi Lock
To use Power Widget go to your home screen and find an empty row. Long press on that empty row and select "Widget". Then select "Power Widget" to add the Power Widget to your home screen.
Screenshots